Looking back at 2013 is a representation of what I saw or experienced that I thought was worthy of another mention. Of course this is not intended to be a top 10 list or even representative of all the great exhibitions that took place in North Texas during the year. Met lots of wonderful people and had a chance to help work on an important exhibition for one of my best friends. I still found myself focusing on a few galleries where I have found, in most cases, consistency in quality and friendly people. As a gallery owner, if you want people to visit your gallery you have to offer challenging, fun, thought-provoking art without being cute and most importantly you have to be able to communicate with those that show an interest and taking valuable time to visit your gallery. It does no good if you can't even say hello.
Finally started going back to the DMA on a regular basis and they have not disappointed either. Stupid - in the early 1990's I visited the museum at least 50 times a year and I was a paying member too. When they started charging admission I bet I didn't average one visit a year until they dropped the admission fee.
Congratulations to the Dallas Museum of Art for three great exhibitions!
Jim Hodges: Give More Than You Take Photograph: DMA
Concentrations 56: Stephen Lapthisophon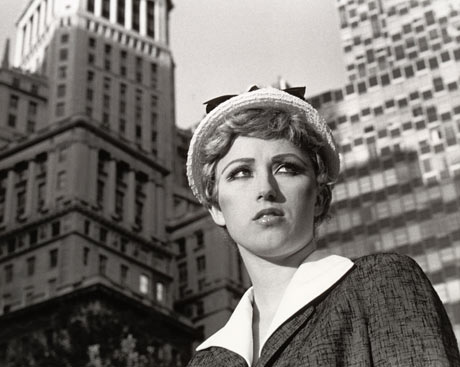 Cindy Sherman: Untitled Film Still #21 (1978). Photograph: MoMA, NY
A trip to Houston to see the Forrest Bess Retrospective at The Menil Collection. Visited lots of galleries during this trip and for the first time Hiram Butler Gallery where Mark Fox (I think I have that correct) and Tony Fehr had solo exhibitions.
Forrest Bess: Seeing Things Invisible